Gus Johnson
Album: Lighting Rods and Leaky Roofs
Release Date: Dec 14th 2018
If you know me personally, you probably have been sent at least one Gus Johnson video in the last 48 hours. He is my favorite Youtuber because he is freaking hilarious! He is from Wisconsin and that's pretty close to Minnesota so that's pretty damn cool! He has 1,173,900 subscribers and I suggest that you go and make that number even bigger! I found out he had an album about 2 months ago and I have been listening to it all the time and knew it was an album that needed to be reviewed because you lovely people need to know about it!
First off, the art is not my favorite because it is very clean and simple. I think it definitely fits this album, but I am more for the color and the absurdity that can come within an album cover. 
All the music on this album is really really good. The arrangement is really nice to because the songs tend to rise and tend to fall as well; he is not giving you the same thing from every song. So artists can pull off that same sound kinda thing or same style kinda thing but I don't think Gus could have done that. He has such a big personality and is known for that so with having all these sounds, it really shows the wide array of his abilities.
The music is also very clean sounding. This is really cool because he produced this album himself and sometime that is not always the best of quality. I listen to a lot of young local bands from MN on Spotify and some of there stuff is just rough sounding. So good job Gus! 
One of the songs that I want to highlight in this review is Mr. Spaceman. This is kinda tying back into the whole, 'He is giving us all these different sounds' but the vocals of this song are mixed making it sound super psychedelic and spacelike. At the start of this song there is also auto of what appears to be a space mission which is super original and neat. This is not like any song on the album so one song that is a little more typical so to say is a song called Kathy. I really like this song cuz it is one of the more upbeat one and has a rock and roll sound to it. The beat really slaps and I just think this is a song that should be recognized.  
All in all, I would give this album 4/5. Gus is an awesome guy who surprising makes really great music without any traces of comedy. Go check out Gus's Youtube channel and support his comedy!! You can also listen to his album on Youtube and Spotify!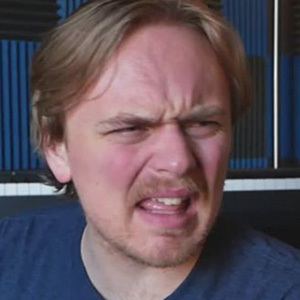 https://www.youtube.com/channel/UCpIafFPGutTAKOBHMtGen7g