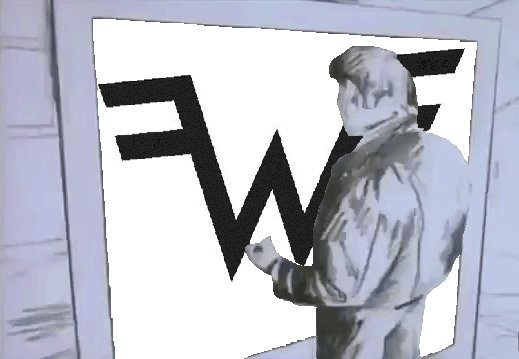 It is known that Weezer has established a new type of audience based on their choice to cover Toto's classic song, 'Africa'. The cover skyrocketed and many people were wanting more. Well on Jan 24th of this year, Weezer releases a whole album of just covers known as 'The Teal Album.' Many were sceptical about this choice, including myself, but it somehow really worked for Weezer. Since about 2014 Weezer has not stopped releasing albums of their own and honestly it was hard to keep track of. I physically had a hard time keeping track of all the new Weezer music; I haven't even listened to 'Pacific Daydream' yet and that has been out for a while. They have just been doing so much new stuff that it is nice to have a Weezer sound on classic songs that you already know a love such as, 'Everybody Wants to Rule the World', 'Sweet Dreams (Are Made of This)', 'Stand By Me' and even 'No Scrubs' which is originally performed by TLC. 
But this post is not an album review of 'The Teal Album' but a review/appreciation writing about the video Weezer dropped yesterday for their cover of Ah-Ha's 'Take on Me'. 
'Take on Me' by Ah-Ha was originally released in 1985. This song blew up the charts not only for its sound but for the video that came alone with it. Everyone knows of this video just because of its icon style. The white patchy look gave this song its real claim to fame. As years continued this video has been recreated and referenced many time; such shows as 'Family Guy' have even added a bit that is meant to create a parody of the classic video. Now Weezer has taken it into their own hands to not only cover the beloved 80s song but to add their own twist to the iconic music video as well.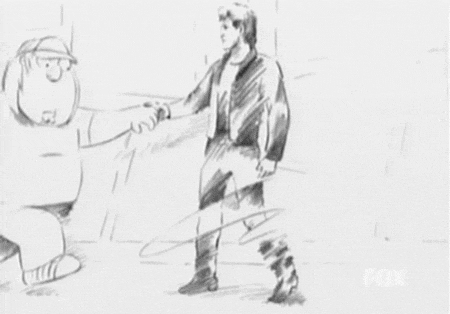 The video starts in the 80s with a young River Cuomo that is played by the one and only Finn Wolfhard; star of Netflix's 'Stranger Things' and lead singer of the band Calpurnia. This was the selling point for me; I love this kid so freaking much and he is so talented for only being 15 years old. He has done many things from starring in TV shows to playing in music videos for Ninja Sex Party and now Weezer. The whole premise of the music video is that River's mother leaves the house which means him and his band can practice as loud as they want. Note that all the young kids are dressed in the most amazing 80s attire and are jamming in your stereotypical 80s household living area. Once the music starts, clips are not only being shot with a professional camera but there are many scene taped on a cheesy home video camera. I love this touch because that's what kids used to do! They would take the family video camera and tape their band or them and their friends doing the dumbest things they could think of! This piece shows the old school idea of video taping to younger audiences and reminds older audiences what the world really used to be like before cell phones. Once the chorus kicks in, all the classic Ah-Ha flashbacks also start to kick in. The same style used in the original video is being used and it just looks so cool and so amazing! I am familiar with the original Ah-Ha video format and the art still blows my mind! It just makes you think about all the kids that are not formal with this crazy art scene and how it felt seeing this for the first time from a newer band. It is quite magical! The video ends with young River's rummaging through his notebook full of song lyrics and potential future band names and drawing the Weezer logo as big as possible on a blank page.
 I just loved this video so much and thought it was such as great idea of Weezer not only to cover this song but to honor its original roots. Check out the video for yourself and just see how gorgeous it really looks!
If I get a chance to I would really like to review the rest of 'The Teal Album', but I think I am gonna wait a while and see if Weezer has any more fantastic music videos up their sleeves.